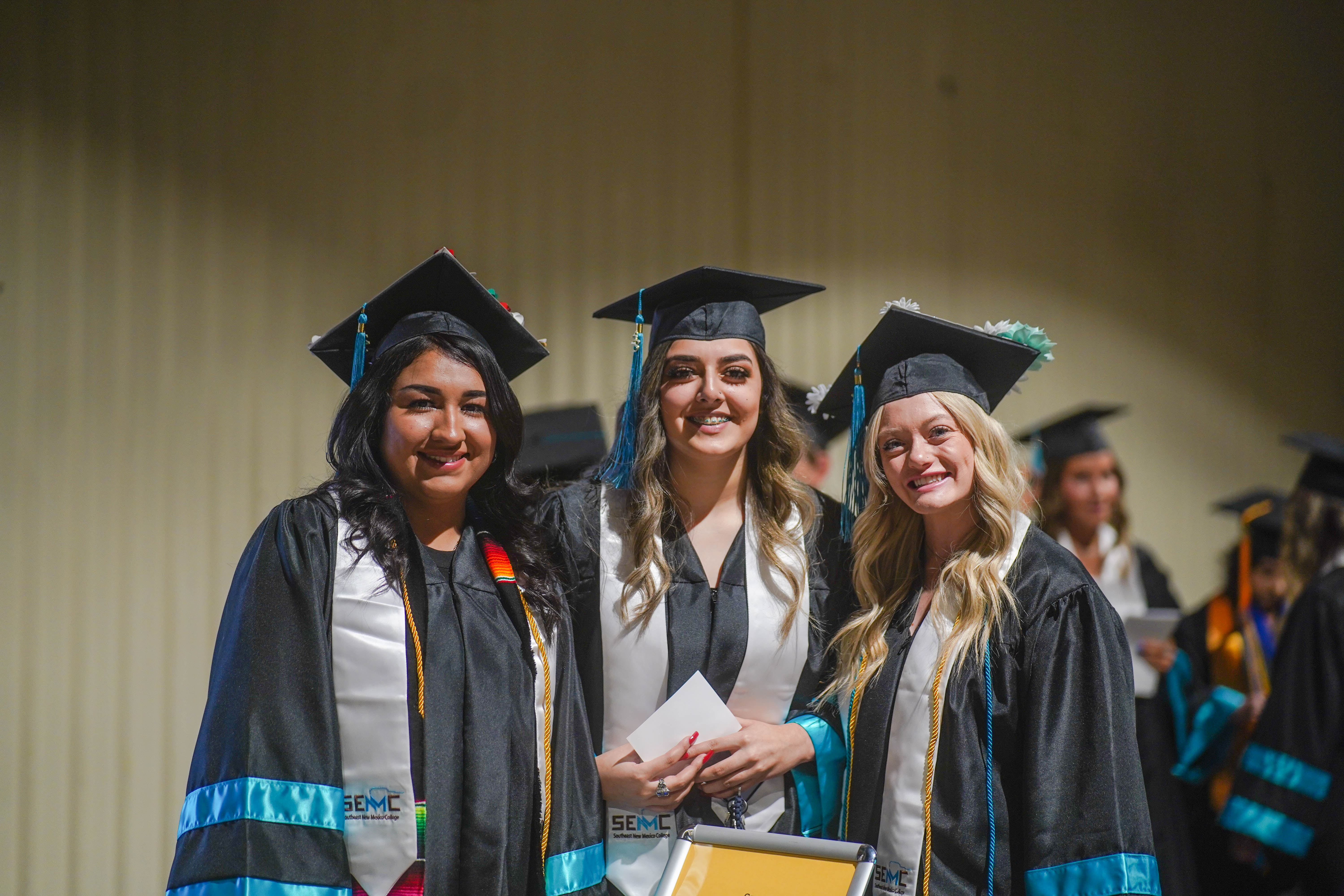 Marketing and Public Relations
The Marketing and Public Relations (PR) department is dedicated to upholding the Brand, Mission, Vision, Values, and Message of Southeast New Mexico College.
How We Can Help
SENMC Marketing and Public Relations handles advertising, publications, media services, brand management, photography, and marketing efforts for Southeast New Mexico College. Typical tasks handled by the marketing and PR department include writing press releases for local media outlets, developing advertisements, sponsoring campus- and community-wide events, writing campus news stories, Social Media Management, Web Development, Graphic Design (print material, logo development, and creative content) photography, and videography. All design projects, marketing initiatives, and use of the SENMC brand elements must be developed and approved by SENMC Marketing. Please fill out the project request form for design requests, template requests, printing requests, promotional items, photography or videography services, and event advertising. For questions, please contact the marketing team at marketing@senmc.edu
Process for Requesting Marketing Projects or Website Projects at SENMC:
Review Project Guidelines:

Familiarize yourself with the marketing project guidelines provided by Southeast New Mexico College. These guidelines should outline the types of projects eligible for request, target audience criteria, branding requirements, and any other relevant details.

Determine Project Scope and Objectives:

Clearly define the scope and objectives of your marketing project or website project. Identify what you aim to achieve, whether it's increasing awareness, promoting an event, or attracting prospective students. Ensure your project aligns with the goals and values of the college.

Plan in Advance:

To adhere to the six-week advance request timeline, plan your project well in advance. Consider factors such as design, content creation, printing, distribution, and any necessary approvals. Allocate sufficient time for each step in the process.
Complete Marketing Request Form: Complete the marketing request form outlining all the essential details of your marketing project. Include the following information:

Project title and description
Project Objectives and target audience
Preferred start and end dates

Required deliverables (e.g., webpage, posters, advertisements, brochures)

Design and branding specifications

Distribution channels (e.g., social media, email, print)

Budget allocation (if applicable)

Contact information of the project lead

Submit Request:

Submit your project request to the marketing and pr services department at Southeast New Mexico College. Ensure you adhere to the specified submission process (e.g., online form).

Review and Approval:

The submitted request will undergo a review process. The college's marketing team will evaluate the feasibility, alignment with college goals, and available resources. They may request additional information or clarification if needed. Approval or rejection of the project will be communicated to the requestor within a reasonable timeframe.

Project Execution:

Upon receiving approval, initiate the execution phase of your marketing project. Collaborate closely with the marketing team or assigned contacts to create the necessary assets, review drafts, and make necessary revisions. Ensure adherence to branding guidelines and timelines established during the approval process.

Project Delivery:

As the project nears completion, deliver the finalized assets to the designated recipients or distribution channels as outlined in the request. Coordinate with the marketing team to ensure proper dissemination through various mediums such as social media, college website, print materials, or targeted advertising.

Evaluation and Follow-up:

After the project is complete, assess its effectiveness based on the predetermined objectives. Collect relevant data, such as audience engagement metrics, event attendance, or website traffic. This evaluation will help inform future marketing initiatives. Provide feedback to the marketing team and address any outstanding matters or questions.
By following this process and submitting your marketing project request six weeks in advance, you will increase the likelihood of a successful campaign.
Contact Us
Sky Soto

Director of Marketing & Publications
Phone: (575) 234-9414
Email: ssoto@senmc.edu
Freddy Espino
Kristal Allen