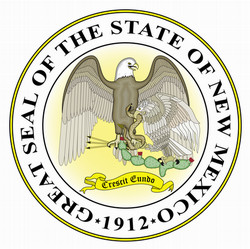 SoNM Health Care Package Includes:

Medical:

BlueCross BlueShield of NM(HMO/PPO)




CignaHealth Plan (OAP/OAPIN)




Presbyterian Health Plan (HMO)

Pharmacy:

CVS Caremark

Dental:

Delta Dental PPO New Mexico

Vision:

EyeMed

Life Ins.:

The Hartford

Disability:

Short/Long Term Disability - ERISA

FSA:

Flexible Spending Accounts (Health Care/Dependent Care/Transportation)
For further information regarding benefits offered at SENMC, please visit: State of New Mexico | Group Benefits (mybenefitsnm.com)
Additional Benefits
Eligible Employees
Full-time regular employees working forty (40) or more hours per week shall have paid holidays approved by the Board as may occur during their term of employment. Regular Part-time employees working less than forty (40) hours per week are paid on a pro-rated basis for the Winter Break, but are not compensated for other holidays. Temporary, emergency, and student workers are not eligible for holiday pay.
Holidays Observed
Except as may be otherwise approved by the Board, the following shall be the College holiday schedule. If the holiday falls on a Saturday, Friday is observed; if the holiday falls on a Sunday, the following Monday is observed:
Martin Luther King Day (One day)
President's Day (One day)
Spring Holiday (One day)
Memorial Day (One day)
Independence Day (One day)
Labor Day (One day)
Thanksgiving Break (Three Days)
Winter Break (Ten Days- Inclusive of New Year's Day)
Paid Leave
Eligible employees will receive the following per year:
Annual Leave - 3.34 hours per pay period
Sick Leave - 4 hours per pay period
*Leave is on an accrual basis
Tuition Remission:
Eligible SENMC employees and their dependents are eligible for this benefit. Only tuition will be covered by this benefit. Employees and their dependents are responsible for payment of any fees, books and other expenses incurred as part of registration in the class(es). For further information please contact HR.