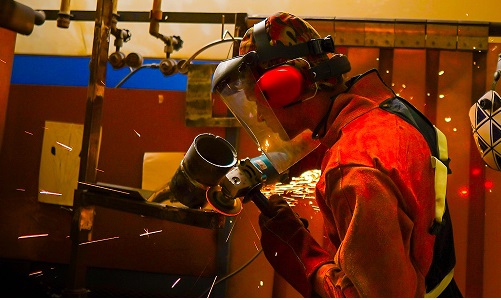 Vocational, Energy, and Manufacturing 
About the Program
The Manufacturing Sector Development Program at Southeast New Mexico College (SENMC) offers hands-on classes, certificates, and two-year associate in applied science degrees in:
Building Trades Technology

Manufacturing Technology

Drafting & Graphics Technology

Welding Technology
Each of the technologies above includes options that enable students to concentrate on academic studies and hands-on training to develop marketable skills that are essential for skilled technicians and supervisors.

Our goals and objectives are to provide technically skilled, competent and well-educated employees for entry-level technician positions, as well as to upgrade the professional skills of experienced employees in the construction, manufacturing and mining industries.
We also provide company-sponsored, customized training to support the needs of those industries. Click below for more information.
Apprenticeship Program
The objective of the Apprenticeship Program is to train carpenters, electricians, millwrights, plumber-pipe fitters and welders (combination) in all phases of the industry through a well-developed, on-the-job (OJL) and instructional program.

Recognizing the need for skilled construction craftsmen in Eddy, Chaves and Lea counties, the Carlsbad Community Development Corporation established the Multi-trade Apprenticeship Standards to be used by all of its members, including contractors, manufacturers and businesses that utilize people in occupations that can be learned through apprenticeship and wish to employee apprentices.
Building Trades Technology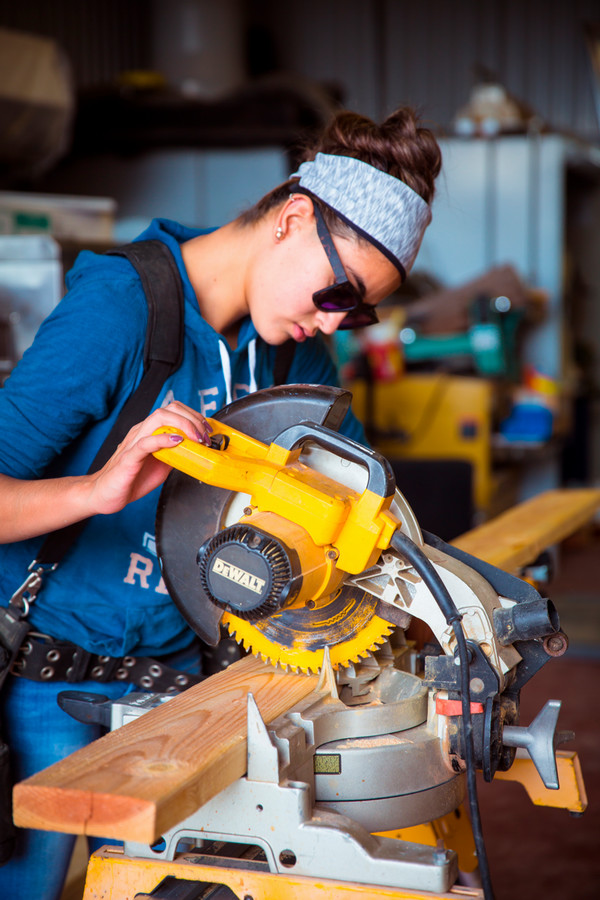 Building Trades Technology is a specialized program that prepares students for entry-level positions within the growing construction industry. Allocating hands-on participation to the greatest extent, the curriculum includes safety, basic math skills, blueprint reading, basic surveying, wood building, concrete work, masonry skills, painting, and the use of hand and power tools. Communication skills are enhanced through class participation. The curriculum is guided by NCCER standards. NCCER is a not-for-profit educational foundation created to develop industry-driven standardized craft training programs with portable credentials. The construction industry is a rapidly expanding career field with a growing demand for competent workers. Our two-year degree and certificates in this field will offer you rewarding career opportunities.

Building Trades Technology students are eligible and encouraged to join SENMC's SkillUSA chapter. Membership provides you with a chance to exhibit your occupational skills at annual competitions.
Drafting and Graphics Technology
The Drafting and Graphics Technology Program at SENMC can provide you with the education and experience you need to pursue and succeed in entry-level positions in the career of drafting and graphics technology. We offer associate degree and certificates in general drafting.

High-tech laboratories
You will receive training in modern computer drafting and graphics laboratories equipped with the latest in computers, peripheral devices, and professional software. Our laboratories and experienced faculty provide the highest quality training.

Flexible classes times
Classes are scheduled during the day, evening, and weekend to serve full- and part-time students.

CAD group
A CAD users group is based at SENMC. If you choose to join the group, you will interact with members of the industry and other CAD users. Through these experiences you will gain valuable insight into the varied opportunities this field provides.
Manufacturing Technology
The Manufacturing Sector Development Program offers a two-year associate of applied science degree in Manufacturing Technology with two options that share a common core curriculum. Both options are designed to prepare you to work as an entry-level technician in the construction, manufacturing and mining industries. Course electives are factored into each option to permit the student to focus on planning and scheduling, drafting, design or production operations.

Key Components of the Program
Computer-Assisted Drafting, Computer Aided Manufacturing and Computer Numerically Controlled Systems (Cad, CAM, CNC)
Materials Management, Planning, Control and Handling Systems
Computer Integrated Production equipment for metalworking, plastics and electronics skills training
Precision Measuring Equipment with associated computer-based Quality Assurance and Systems
Welding Technology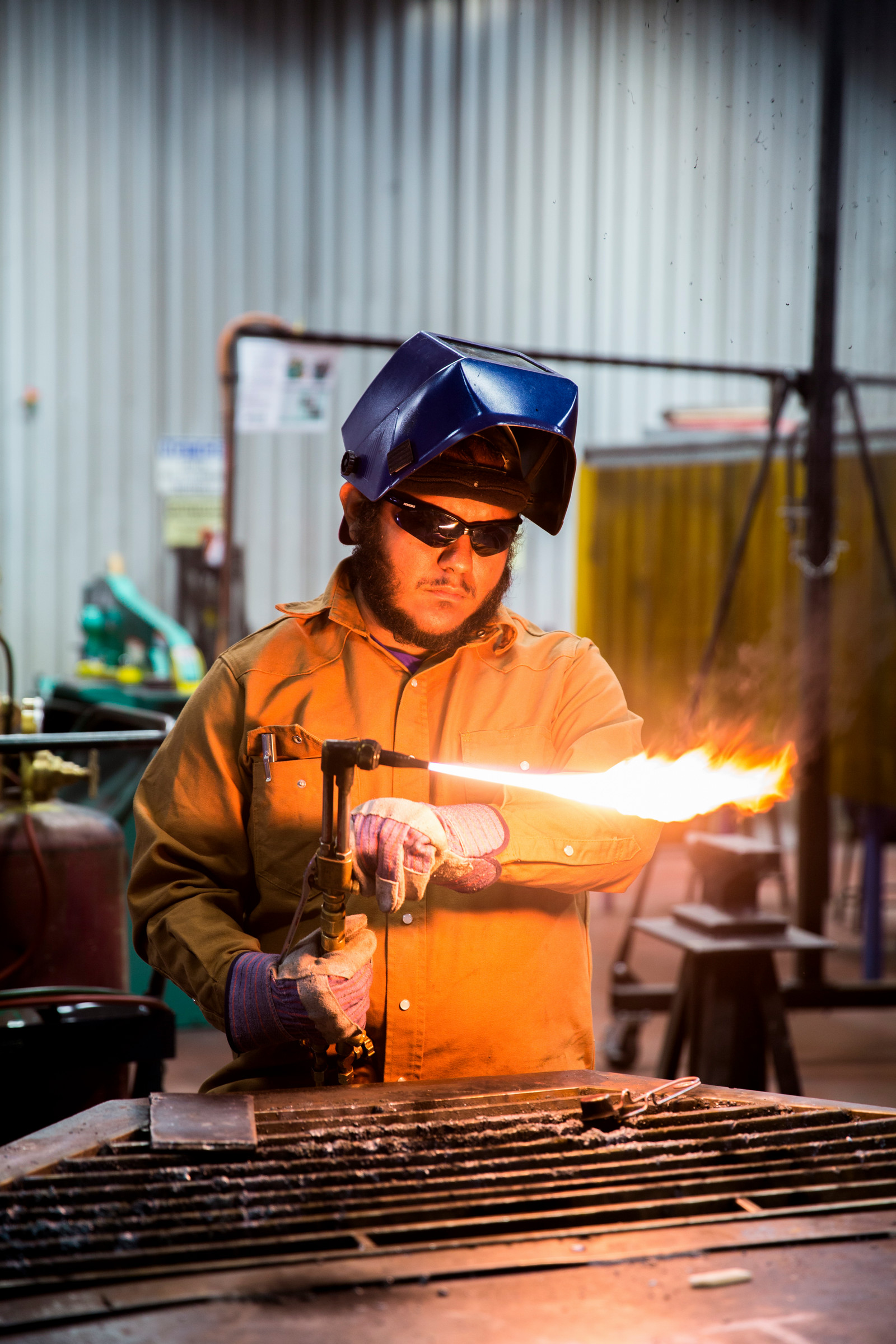 The Welding Technology Program provides specialized training to prepare you with entry-level skills as a welder. As aspects of welding are covered, including braze, arch, gas metal arc (GMAW), gas tungsten arc (GTAW), pipe, oxy-acetylene and oxy-acetylene cutting. Blueprint reading and layout are part of the curriculum. Two options are available: a certificate and the associate of applied science degree.

Job opportunities
Graduates in this field find employment as welders or welding supervisors in welding shops, potash facilities, and construction firms and on pipeline projects. Some graduates start their own businesses.

Additional education
Successful completion of this program qualifies students for entry into a related four-year degree program and certification for teaching. The Welding Technology degree combined with appropriate work experience qualifies individuals for various teaching opportunities.

The associate of applied science degree is designed for students who intend to enter the workforce after graduation, but not necessarily for students to transfer to a bachelor's degree program. Students should consult their academic advisors for assistance.
Contact Information
Talal Abdaljalil
Assistant Professor
Department Chair
Room: 227
Phone: (575)234-9271
Email: talal@senmc.edu