Project ¡ADELANTE! Teacher Preparation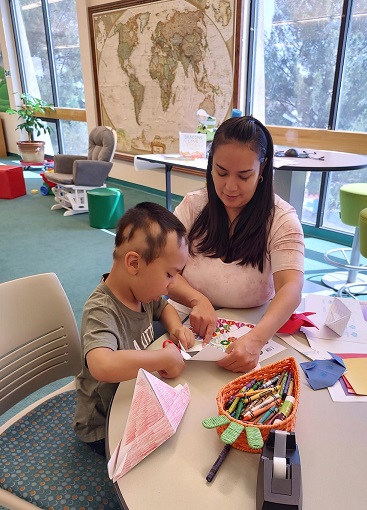 Project ¡ADELANTE! represents Southeast New Mexico College's effort to increase student completion and transfer particularly for Hispanics and low-income students. SENMC is a Hispanic Serving Institution representing nearly 1800 students and supporting a 51% Hispanic demographic according to the university's Fall 2016 headcount. SENMC provides the only affordable postsecondary option for a growing population of underserved, underrepresented and disadvantaged students in the region.

¡ADELANTE! is driven by three major goals: increase completion and transfer for Hispanics and low-income students through Articulation and Transfer Agreements with 4-year institutions, increase student support services to place-bound and time-bound students, and improve conditions for data informed Academic Programs and Student Services decision making.

The Project funded for five years will (a) increase the frequency and quality of advising services to students, (b) drive the adoption of Guided Pathways to clarify degree and transfer planning and success, (c) develop and execute articulation agreements with 4-year institutions and develop transfer planning maps, (d) increase access to virtual advising, particularly for Teacher Preparation candidates, (e) increase availability and quality of virtual coursework, (f) increase completion and transfer-out rates, and (g) create a culture of evidence for informed decision-making.

The project ¡ADELANTE! addresses Competitive Preference Priority 2: develop or enhance articulation agreements and/or student support programs designed to facilitate the transfer from 2-year to 4-year institutions through the development of Transfer and Articulation Agreements with 4-year institutions, the creation of a Student Transfer Space, the cultivation of embedded campus faculty and staff Transfer Advocates, proactive "College Knowledge" outreach and other strategies.

The project addresses the Invitational Priority: "promoting the Teacher Profession for Hispanics Students (category 3) and develop strong teacher pipelines that support the preparation, placement and retention of effective teachers" through substantial investment in the quality of the Teacher Preparation program, advising and faculty professional development that places a high value on diversity and culture as a context for learning.

Source: Adelante PROJECT ABSTRACT, 2017.
Program Manager
Ron H. Morales
Title V Program Manager
Room: 214
Phone: 575-234-9231
Fax: 575234-9206
Email: hmorales@senmc.edu